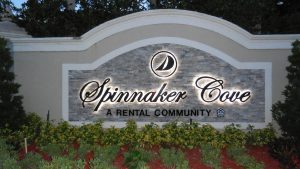 Businesses can benefit from having a sign installed to the exterior of their building, or near a roadway. It serves a marketing device for nearby motorists when looking for your company. Having a sign put up isn't as easy as getting a ladder and installing it. Signs installed for a commercial property require a licensed contractor to perform the work. They also require permits for electrical and non-electrical signs.
With all that goes into creating, installing, and repairing custom signs, it helps to have a company to help you every step of the way. That's why Testa and Sons are committed to helping businesses with their commercial sign creation, service, and installation. We have serviced business in the Fort Lauderdale for decades, and have the experience to perform high-quality work.
Custom Sign Design in The Fort Lauderdale Area:
Whether your business needs a commercial sign installed, a street sign placed, or residential signage, Testa and Sons, can facilitate your request. We have years of experience with creating custom signs in the Fort Lauderdale area including Hollywood, FL.
When it comes to designing custom signage, we work with you so it comes out the way you want it. We use an array of color options and custom templates that can match with your businesses design. No design idea is too big or too small for us at Testa and Sons. Don't just take our word for it, our portfolio speaks for itself.
Why Custom Sign Design in The Fort Lauderdale Area
Having your business stand out from the crowd not only promotes your brand, but it attracts new customers by raising company awareness. Exterior building signs, promotional signs, and vehicle graphics all help with promoting your business and service. Have South Florida's premier sign company Testa and Sons custom design your sign. We service the Fort Lauderdale and Hollywood area. Why wait, call us for a quote today at 954-962-5840.